Cadillac Models with 3rd Row Seating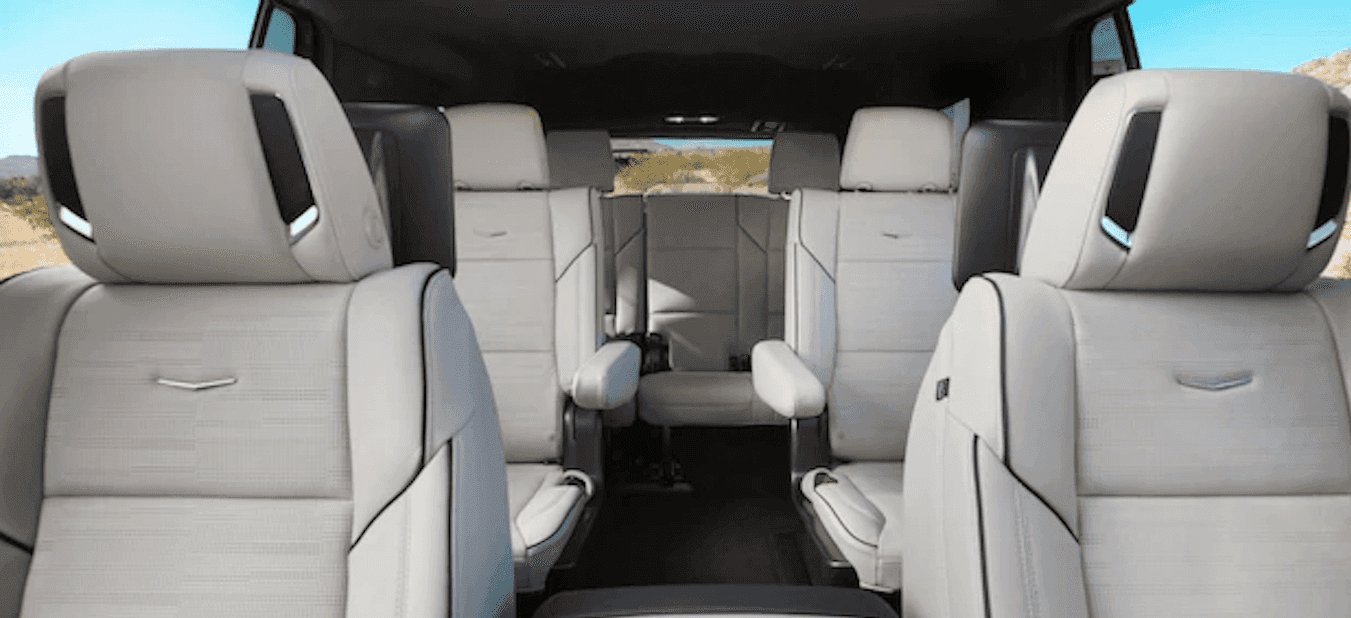 Are you in need for an SUV with a little more leg room? Do you have a big family and need a car to fit your lifestyle but also maintain a sleek and stylish appearance? Well look no further because at Morrie's Golden Valley Cadillac, serving the Minneapolis area, we offer Cadillac models with comfortable 3rd row seating including the Cadillac XT6 and the Cadillac Escalade.
Why Should I Purchase a Cadillac with 3rd Row Seating?
If you are looking for the ultimate combination of style and comfort, then Cadillac is where you want to go. With the Cadillac XT6 and the Cadillac Escalade you are getting the best of both worlds with enough room to large families and a look that screams sophistication. With the Cadillac 2021 XT6 you get seating up to 7 passengers, 78.7 cubic feet of max cargo space and an extensive list of safety and technological features included with your choice of Trim Styles. Options for XT6 Trims include Luxury, Premium Luxury and Sport.
For even more space and commanding power, the 2021 Escalade is the most technologically advanced of its kind. The Escalade and the Escalade ESV offer a max cargo space from 121.0 to 142.8 cubic feet. With five Trim Styles to choose from, including Luxury, Premium Luxury, Sport, Premium Luxury Platinum and Sport Platinum style and space is our priority. The Escalade also includes an extensive list of safety features and different accents to keep you cool, comfortable and safe wherever you go.
What Features Come With the XT6 and Escalade Models?
The 2021 Escalade comes with a list of impressive technological features such as 38-inch Diagonal Display, Hands Free Super Cruise, First Listen with James Blake and available Night Vision System. Safety features include HD Surround Vision, Rear Pedestrian Alert, Automatic Emergency Braking and Automatic Seat Belt Tightening.
The XT6 comes with available Wireless Phone Charging, Cadillac User Experience and Wireless Apple CarPlay and Android Auto capability. Safety features also include Front Pedestrian Braking, Forward Collision Alert, Lane Keep Assist and available Night Vision capabilities.
Learn More From Our Cadillac Dealer Near Minneapolis
If you're interested in learning more about the Cadillac XT6 or Escalade, or just want to browse our Cadillac inventory please feel free to contact us online or stop in to pay us a visit at Morrie's Golden Valley Cadillac.