Cadillac A/C Repair In Golden Valley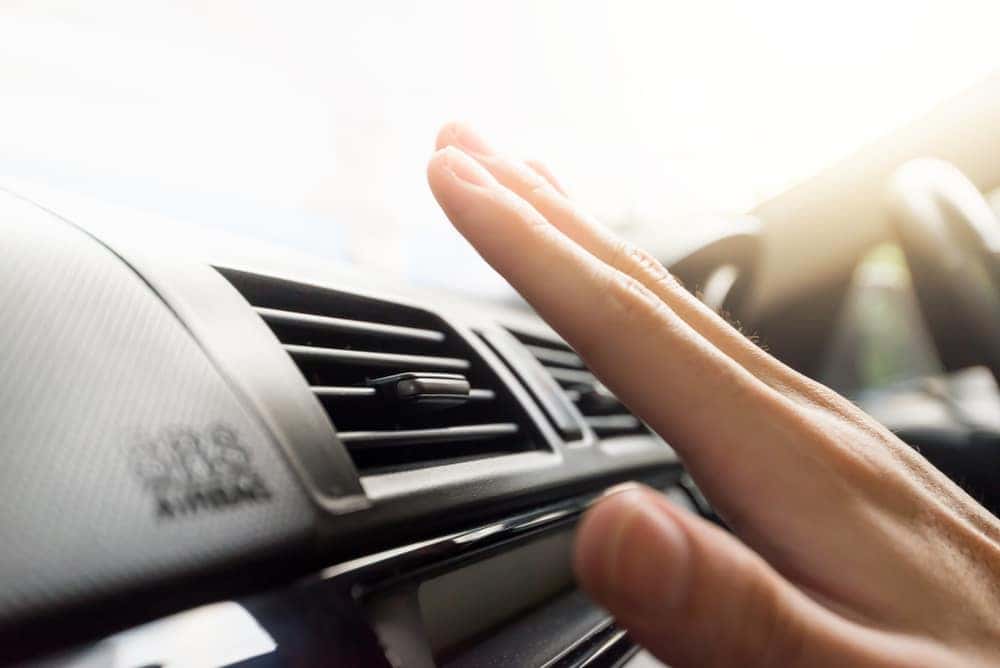 When your Cadillac's air conditioning system breaks, refrigerant leaks and can cause many issues in your Cadillac. When the summer sun comes out, there's nothing more refreshing than a cool, air-conditioned car. Over time, however, air conditioner fittings become loose, O-rings, hoses and seals wear out and this can lead to your A/C no longer working and leaving you hot and uncomfortable.
Get the cool air back in full swing with Morrie's Golden Valley Cadillac Service Department. Our expert auto technicians offer the best car A/C service and A/C repair in Golden Valley. Come get your car's air conditioning checked or repaired before the hot summer weather sets in.
Car A/C Problems and Repairs
If your Cadillac air conditioner isn't working or under performing, Morrie's Golden Valley Cadillac has a trained team of auto experts that can diagnose a car's air conditioning problem. Common A/C problems that may occur include:
Air conditioner blowing only hot air
Little to no air blowing from the system
Lack of air pressure when A/C is on
Once our technicians figure out what the issue is with your A/C unit, we will fix the issue and get you back on the road with cool air blowing in your face. These air conditioner issues can stem from many issues, including a Freon leak, a worn out air filter, loose wires from age or damage, too much heat radiation from the engine, or any other unforeseen issue.
No matter the issue or repair, Morrie's Golden Valley Cadillac Service Department has your back.
Learn More From Our Cadillac Service Center Near Minneapolis
If you're interested in learning more about our Cadillac services and repairs, please feel free to contact us online or stop in to pay us a visit at Morrie's Golden Valley Cadillac. Our knowledgeable staff of technicians is here to answer any questions and concerns you may have about your Cadillac.